By Italian Staff
2017.03.23
Hi Bloggers,


Spring is coming and Rome is not only Art and Culture, but nearby there are some seaside town to enjoy the sun and eat good fish!
I had the pleasure to know this restaurant in Fiumicino, "Quarantunododici" because of a friend's marriage.



The name is 41° 12°, indeed, "Quarantunododici" written in letters that are the nautical coordinates in degrees latitude North and longitude East of the navy founded by a famous Italian Admiral, Mr Agostino Straulino,a gold medalist of Olympic sailing.
Recently renovated in a unique way, it has changed the face of this corner of Fiumicino. The bistro is open for both lunch and dinner in a casual but at the same time sophisticated location.
It lies on the banks of the river Tiber and give a touch of class to the Nautilus Marina club, the prestigious and historical site with its beautiful natural setting.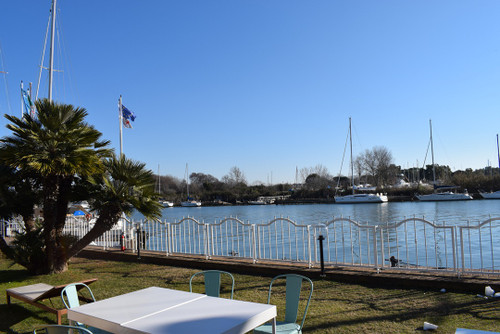 There are excellent dishes, both the first and the second, accompanied by an absolutely superb home-made bread.



The location is cozy, the service is excellent and the staff is very courteous, polite and smiling. You can clearly see the impression given by the one star chef Micheling, Mr Usai.


The dishes are sophisticated and the combination of the ingredients is unusual. The chef uses the highest quality raw materials to create original dishes that are worth tasting.



The first thing that will strike you is the light that surrounds a largely glass structure. There is also a bar alongside the informally appointed but elegant room, with sea and sailing objects. The lights will engage and run along the ceiling.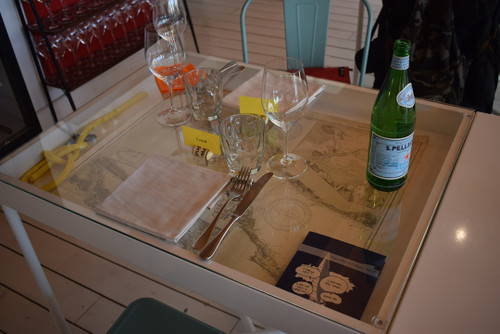 For this area, the white was chosen that cloaks the parquet. The image of the deck of a boat is what comes to you. Beautiful furnishings, beautiful decor with big blue picture of the wall that houses the logo 41 ° 12 ° bistro.



It also has an outside area that includes tables, umbrellas and lounge area on the strip of garden that surrounds the river. In here there is the cooking school.




During our lunch we ate: a tuna prosciutto with herbs,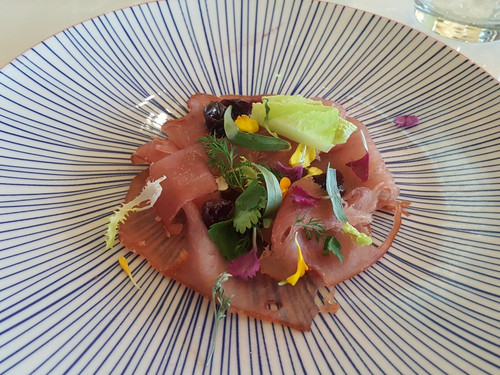 a carpaccio of croaker with diced green apple and fennel,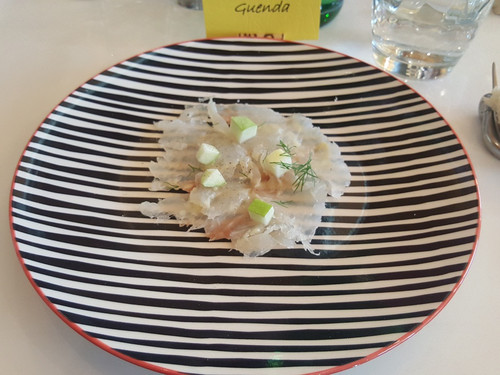 a fish tartare with guacamole sauce and mint,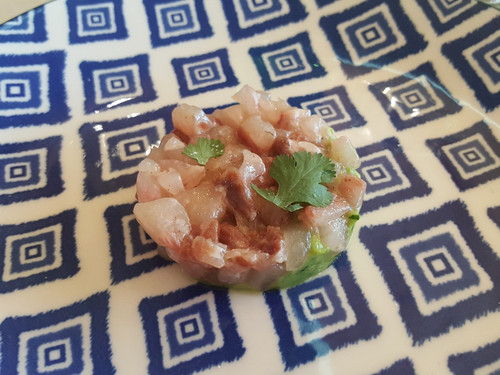 pasta with clams, mussels and razor clams,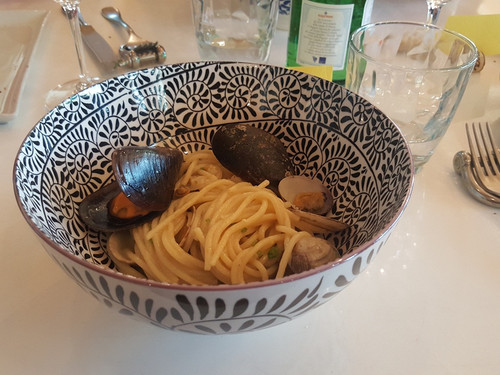 tagliatelle with shrimps, cherry tomatoes and saffron,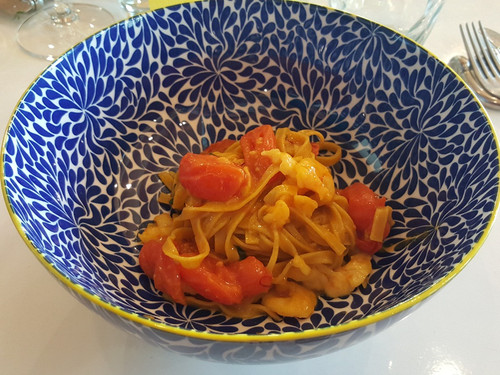 mixed fried calamari and shrimp.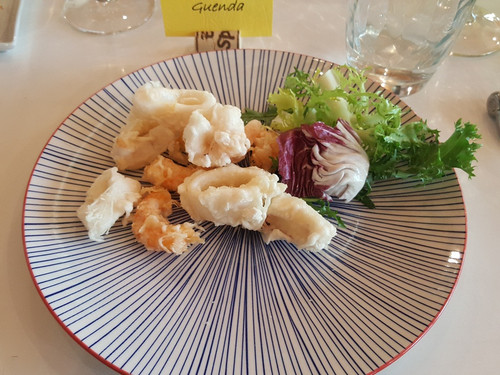 Finally they brought us two desserts: a mousse with red fruits and an almond cookie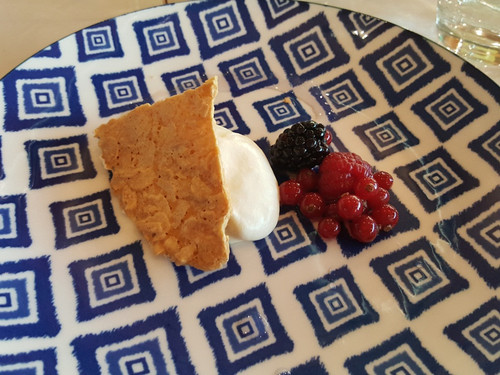 and, of course, the cake of the spouses, a cake made with cream and strawberries.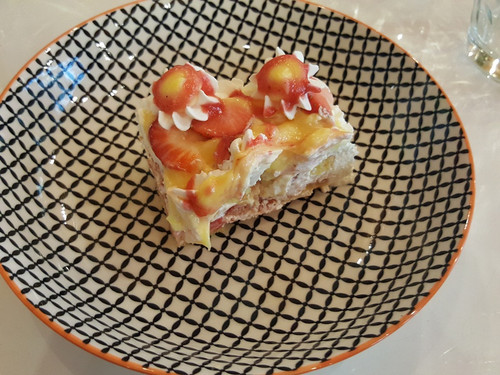 So, what are you going to do? Will you wait for a long time or are you already imagining your homemade pasta and mussels in this restaurant?

For booking and information

: +39 06/6581179
e-mail address

: info@quarantunododici.it
Quarantunododici e Il Tino. Via Monte Cadria 127. Fiumicino (Roma).
Thank you!
Guenda


By Italian Staff
2017.03.21
Dear bloggers,
last week end i went to Milan and, now, i'm here to suggest you one of the better restaurants to eat the real Milanese kitchen!
The name of this amazing place is: La Bettola di Piero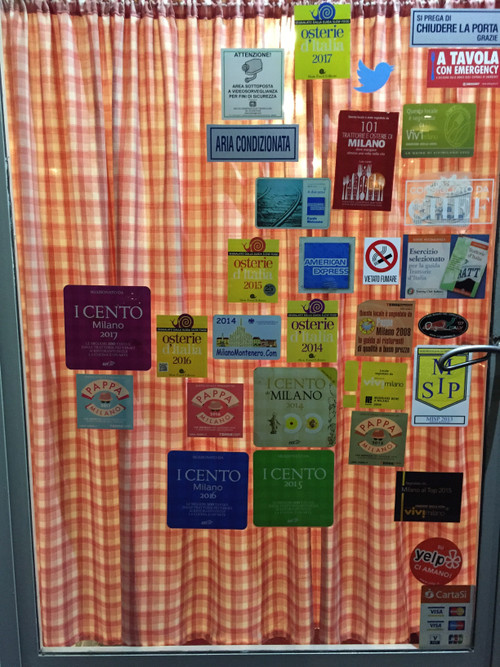 The location is very easy to reach, it's near to the underground stop "Crocetta".
This restaurant is a family management and you will appreciate for sure the attention for the clients (the service it's really careful and kind) and the environment (that is comfortable and studied to make you feel at home)!
It's necessary to have patience and wait a little bit for your dishes because every specialty it's express and they need time to cook them at the moment.
A lot of people don't like to wait but, personally, I think that (in some cases) is synonym of quality.
So, if you would like to eat the real "Cotoletta alla Milanese" or the real "Risotto alla Milanese", please follow my suggestion!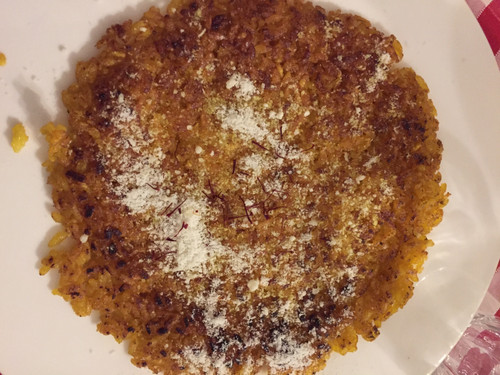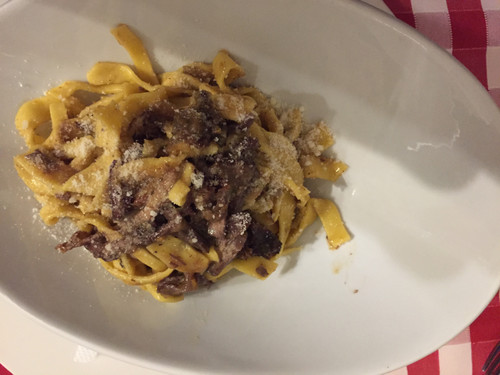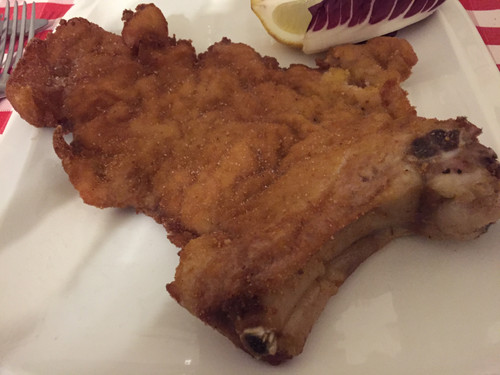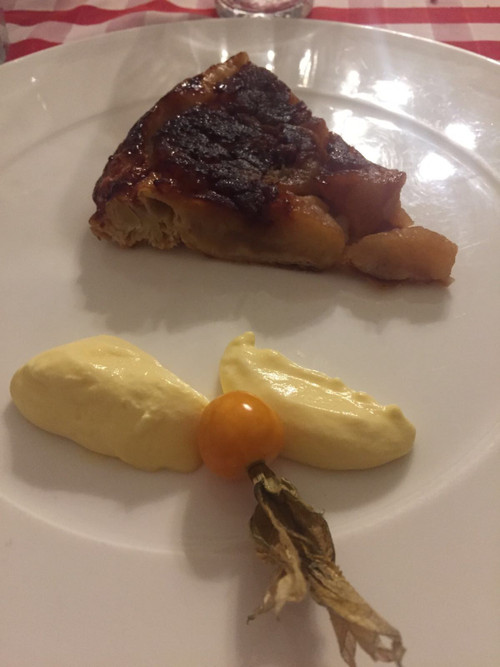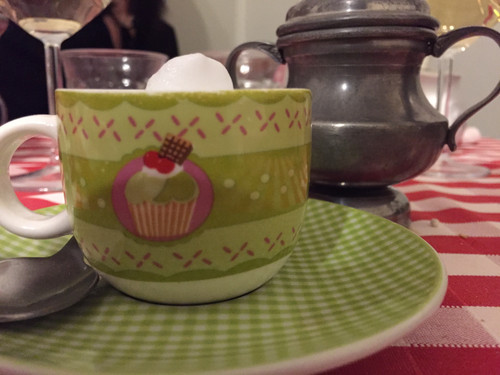 Address: Via Orti, 17, 20122 Milano
Thank you very much and see you soon!
Monica


By Italian Staff
2017.02.23
Dear Bloggers,
some days ago I went to a Vietnamese restaurant called "Mekong" and I strongly would like to recommend it to you if you like this kind of cuisine.


In my opinion this is probably one the best Vietnamese food you can find in Rome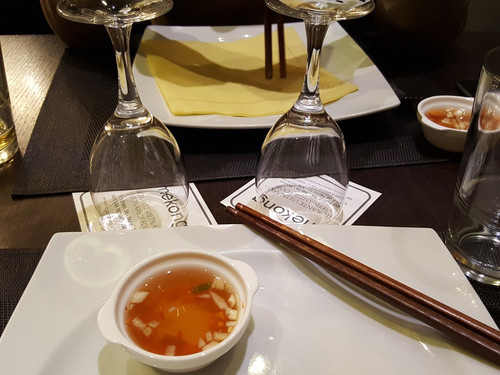 In here you can find kindness and professionalism, but above all, love for Vietnamese cuisine from the owner, which welcomes every time its guests with a sparkling wine and great appetizers.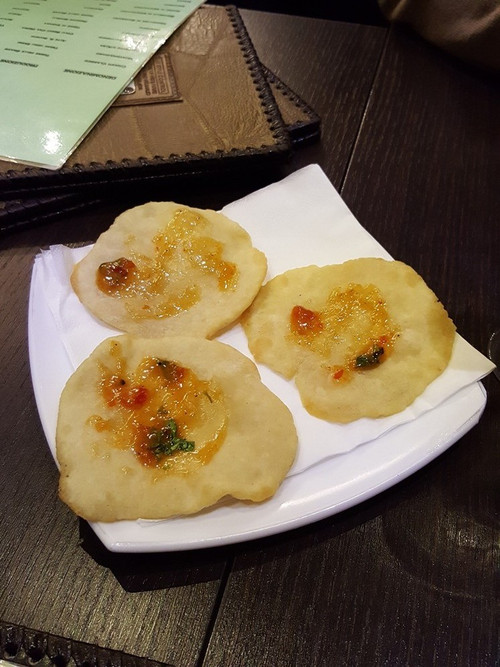 The owner patiently explained the various flavors of the Vietnamese cuisine and was with us in the choice of the dishes that have made this evening an unforgettable one!
It is all also served in very large portions, considering the price, so you are guaranteed to be full when you leave.

Plus the place has nice ambience and the staff are very welcoming, friendly and helpful in choosing the dishes. The waiters are polite and efficient.
The rooms are decorated with taste and elegance.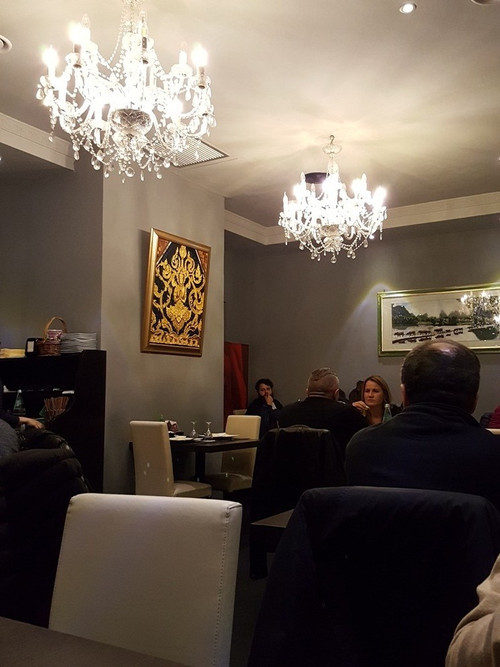 The menu is full of fantastic proposals and the food is really good! I suggest to taste the specialties that are interesting.
We chose from the menu one starter, two main dishes, one second dish and two desserts.
I adored the rolls filled with minced pork with mint and lettuce dipped in a sauce tasting very fresh.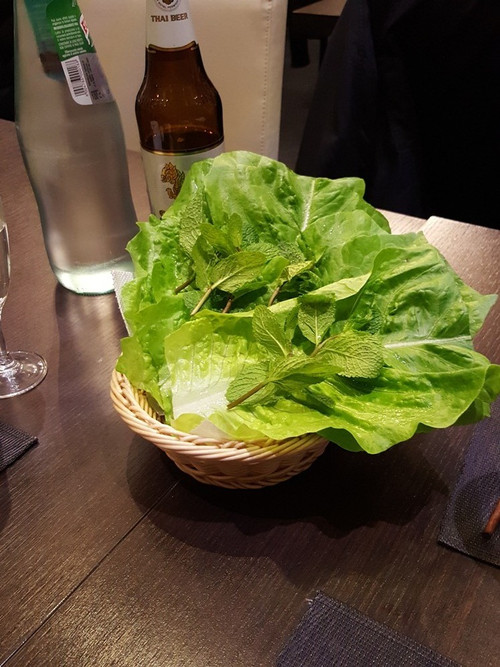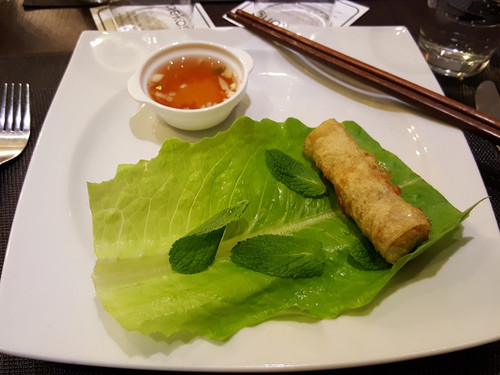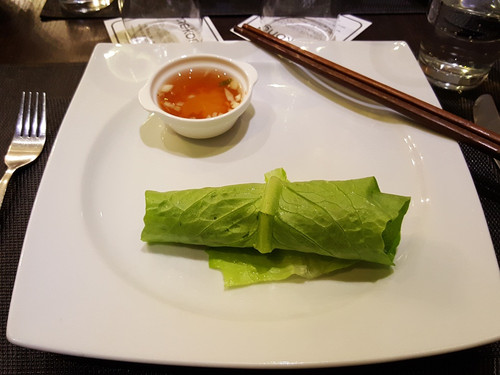 We tried fried rice noodles with mixed meat and vegetables.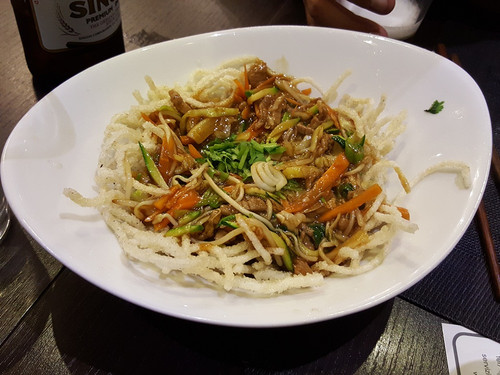 And also Vietnamese rice noodles with sausage and vegetables cut in a julienne way.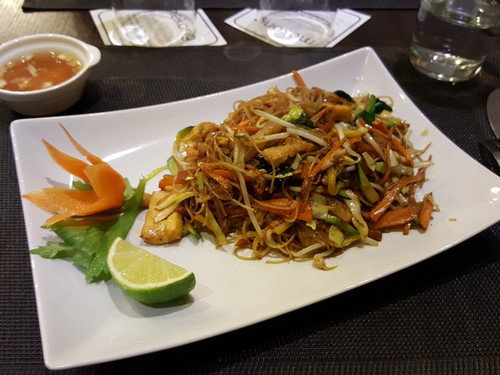 As a second course we chose the pork ribs in a caramel sauce.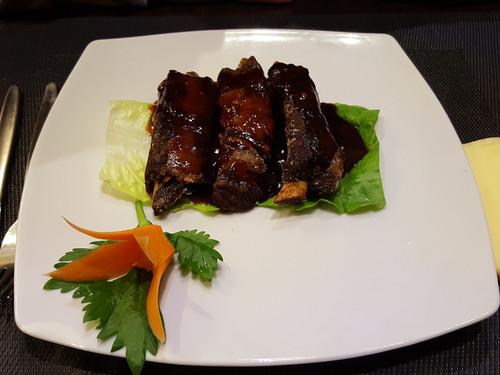 And for desserts we tried a fried pastry stuffed with mango cream rice with squeezing lime juice and honey sauce and a roulade of rice pasta with red bean filling, mint and cinnamon.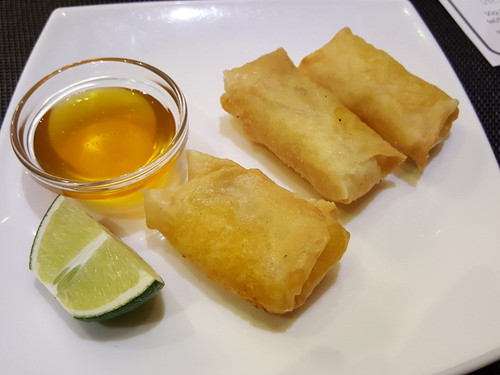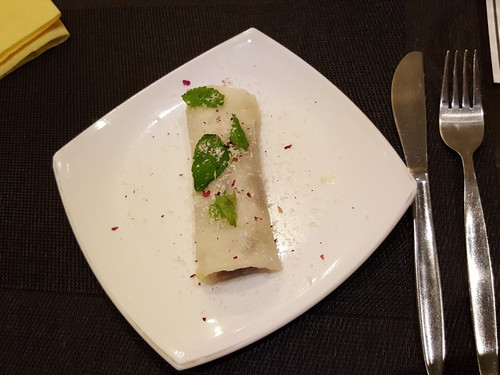 It worth to try this restaurant and taste a bit of Vietnamese food in Italy!


Thank you for attention,
Guenda