Do you like theme parks? Normally, I don't care for them more than once a year or so. Even for things I like, I often prefer visiting
a convention
to a theme park because I can talk to other fans and sometimes even the creators for much less money. However, I heard
Disney's Star Wars: Galaxy's Edge
would be different. I heard the food would be more unique, the drinks would be more adult, the rides would be interactive, and that your experience would be tracked with a game that might make Disney cast members treat you differently. It was kind of true.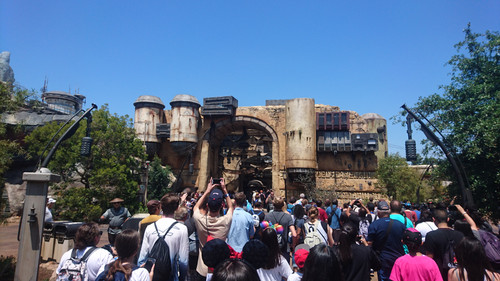 I went during the reservation-required period, so things may be different now. Before, they made everyone enter by time slot. The Disney cast members explained the rules of Galaxy's Edge, but I couldn't hear them well. For example, we needed to make reservations as soon as we entered Galaxy's Edge if we wanted to enter the cantina (bar). If you didn't, you couldn't enter. If you want to have alcohol in Disneyland, this is the only place to do it, so you should ask a cast member (or your travel agent) about how you can enter the Star Wars Cantina.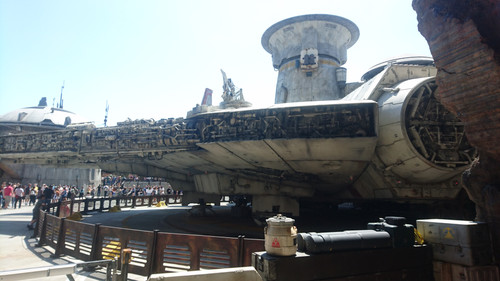 Smuggler's Run is the only ride at the moment, but it's more like a game than a ride. You get to pilot Han Solo's ship, the Millennium Falcon. While you're in line, you can use the Disney Play app to pass the time. It has a kind of roleplaying game where you can scan QR codes on various items around the park to complete quests, or answer questions about the set around you.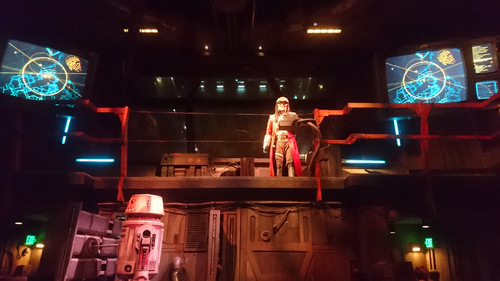 When you reach the front, you'll be put into a group of 6. 2 people are pilots- one moves the up and down, the other person moves the ship left and right. Don't worry! It's just a simulation. You can feel the ship moving and see it move on the screen, but you don't really fly. Still, it looked fun. Then there are gunners who shoot enemies during your mission. It was simple enough and still fun. Engineer hits flashing button to "repair" your ship when the other people aren't doing well. It can be a little boring because you can't watch the mission. You're just looking at buttons you need to push.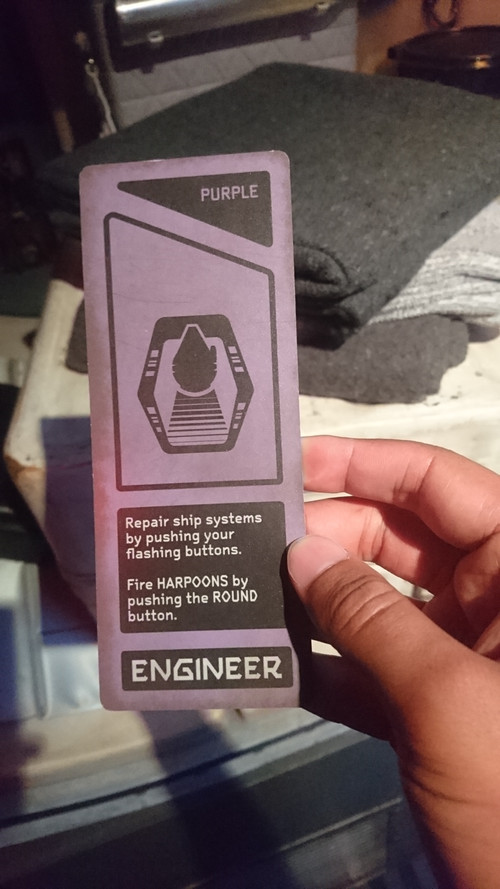 The experience is fun though. The ride changes depending on how well you do. For example, the first time I tried it, our group was very successful. We made a lot of money, which was updated on my Disney Play account. However, the second time, our accelerator was damaged. The ride became longer because we had to take a different path. Then, at the end, something was different, but I won't spoil it for you. I hope to go back for a third time, but as a pilot!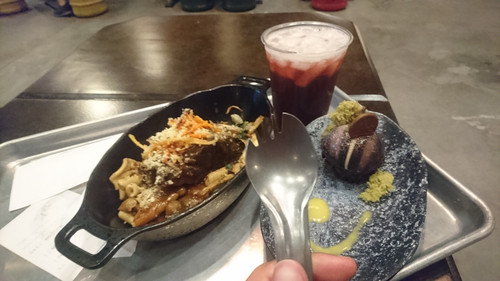 I like strange food, but the Galaxy's Edge food wasn't so strange. It was just a little different. For example, this braised beef is really tender. It was served with noodles that were also good, but there was something crunchy I didn't expect that was also good. The dessert puff was also nice- soft on the outside, gooey on the inside. I just don't like the spork (spoon + fork) they gave us. It was difficult to eat with. You might want to bring plastic silverware with you. I didn't get into the bar, but the other drinks were OK. Most were pretty sweet to me and only a little unique tasting.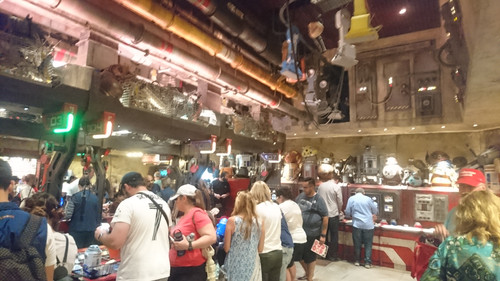 There was also a lot of Star Wars merchandise, a little like the Harry Potter Wizarding World at Universal. Lots of neat things, and very expensive. Over $200 for a lightsaber building experience, though you can keep the lightsaber. But also touristy things that Luke Skywalker never would have seen unless he went to a Disneyland in the movies.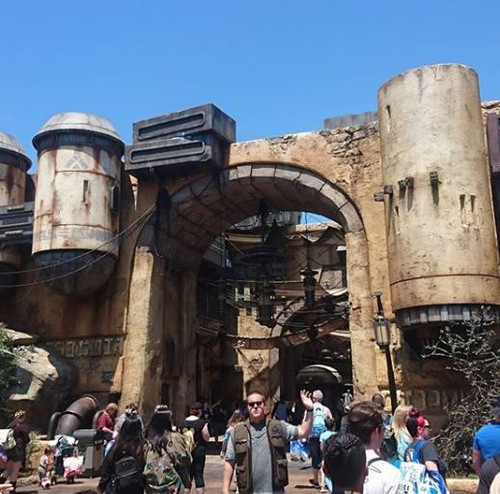 Overall, I would go again one day, even though I don't normally like theme parks. I felt more like a tourist in the Star Wars universe than a citizen, but I prefer that to just feeling like I'm paying too much to see a man in a mouse costume. Maybe it will be even better when the Rise of the Resistance ride comes out later.
ーーーーーーーーーーーーーーーーーーーーーーーーーーーーーーーーーーーーー
Disneyland Resort
【公式ホームページ】
【地図】
24時間オンライン予約可能!
アメリカ、カナダ、メキシコ主要都市お得なオプショナルツアー情報はコチラから

24時間オンライン予約可能!
現地初の周遊ツアーやホテルパックプラン等お得なランドパッケージツアー情報はコチラから