ハワイの街
2015.05.23
Aloha Hawaii fan!
Today I wanted to share some basic information about bicycle ride on Island of Oahu.
Please remember that Bicycle is a moving vehicle and is just as dangerous as an automobile. Please ride with an care.
Bicycle with an 20 inches wheel must be registered with City Budget and Fiscal Director of City and County, and in return should get an registered decal which must be placed on your bicycle. In case if you do not have this decal on bicycle, police could in-pound your bicycle.
Bicycle should be equipped with brake, headlight, and an red reflector mounted on rear of bicycle with minimum of 4 inches in square.
No person under age of 16 years shall ride a bicycle on street unless they are wearing an helmet.
Please remember that it is illegal to a ride bicycle on sidewalks in Business District or where signs are posted, such as in Waikiki or Downtown area.
Skate board and roller skates are also illegal.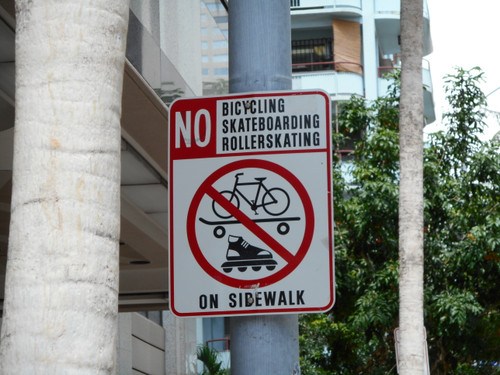 Fines could be anywhere from $ 55 to $77 or higher depending on your offense.
There are many different type of bicycle parking, in Waikiki, Downtown, shopping center or at shops.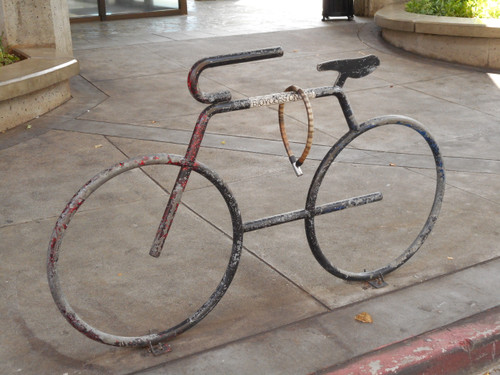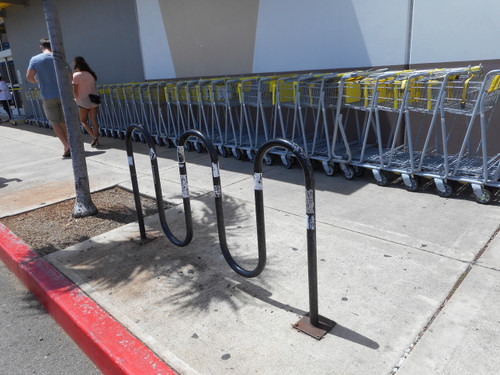 And this is how bicycle rack will look like on first come first serve.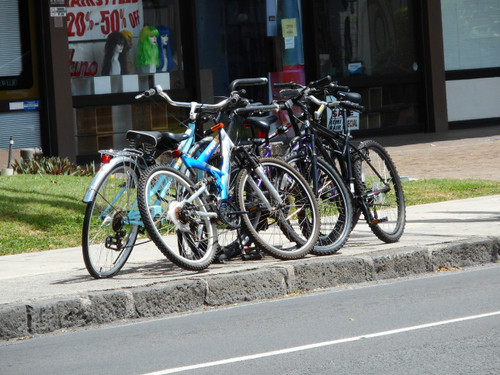 There many bicycle rental shops in Waikiki too.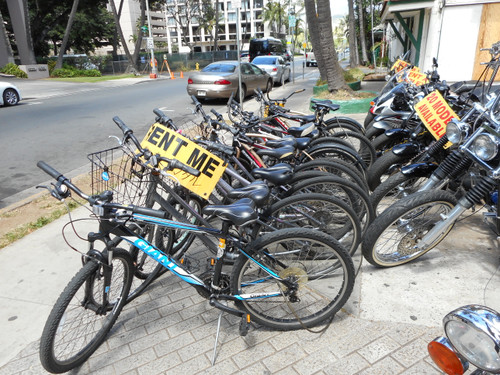 Hawaii is ranked number 14th as bicycle friendly state among the largest cities of bicycle commuting.
Hawaii have been working on this Oahu Bike Plan since 1977.
Hawaii have educational program for bicycle from elementary schools to active college level and non-porfit bicycle advocacy to family oriented cycling events to sports events.
Mild year around climate and relatively flat coastal plain make ti ideal for bycycle.
The Bus is equipped with bicycle racks also.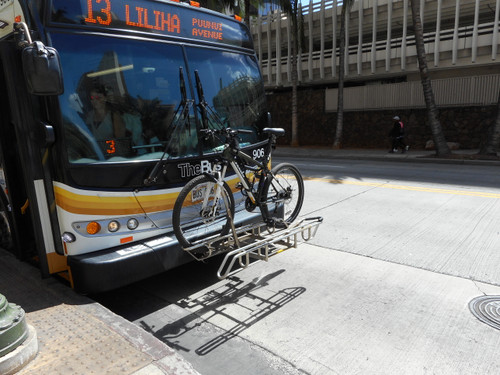 There are 3 major type of bike way in Oahu.
Bike lane, Bike route and Bike path, and shared roadway.
Please check out below address for much detailed information.
http://hidot.hawaii.gov/highways/files/2013/02/Bike-Plan-chapter2.pdf
Here are some of the bicycle signs on the road and bike ways.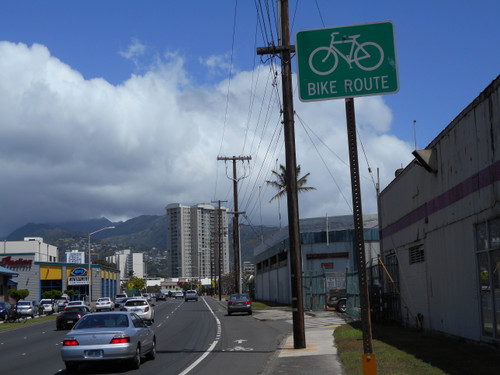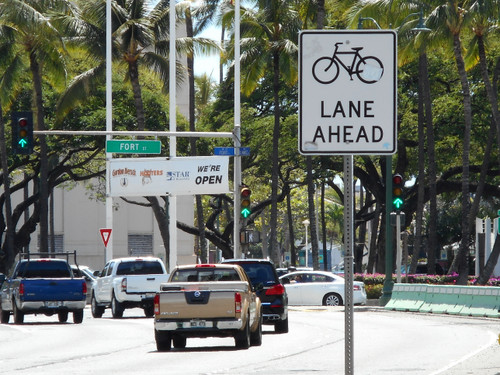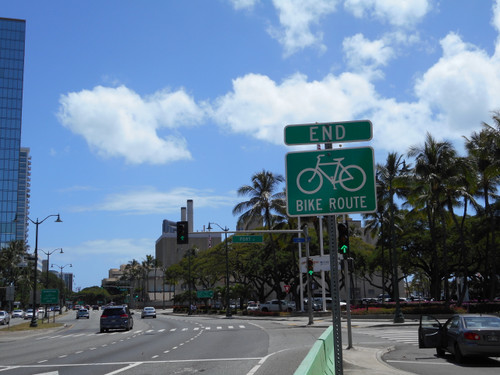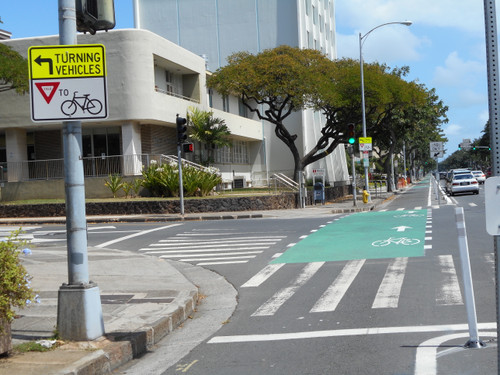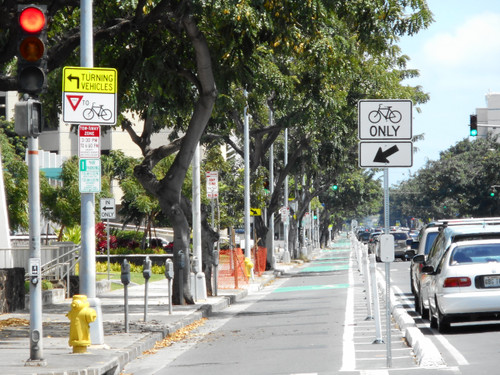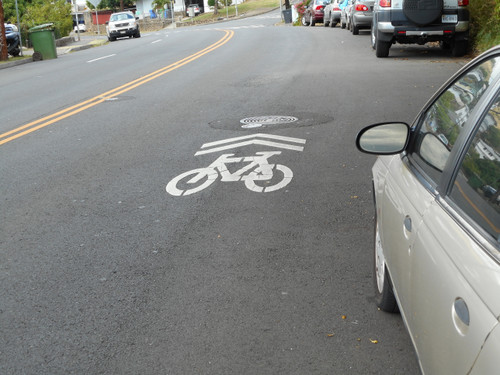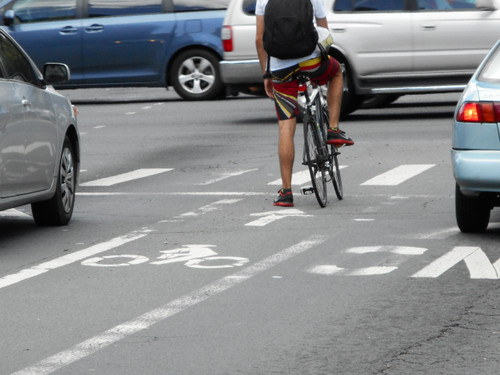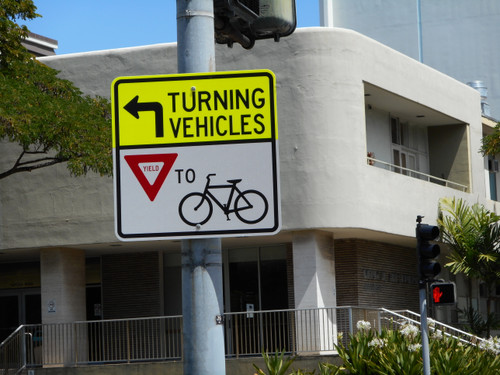 As you can see, there are many different signs so please watch out

Also, one last thing, nowadays many cyclist do wear camera and they are recording every move, I would recommend not to get into any confrontation with them, share the road.
If you want to know why I'm mentioning this as last item, just go to internet and search for road rage bicycle or road rage cyclist.
You have to watch out on the road.
There are many many other things I wanted to mention but this field of Oahu Bike Plan is too much of information and I just cannot mention it in one blog write.
Thank you very much.
Robert.